At The Heart Of Our Community
We strive to be at the heart of our local community by providing a place for friends to meet, for families to relax and to host local functions and events.
Sponsorship
We are the unofficial 'clubhouse' for a number of local sporting teams - a place to re-convene after matches, sell raffle tickets, celebrate victories and commiserate losses.
Contact us using the form below to find out how we may tailor a unique support program benefiting your club.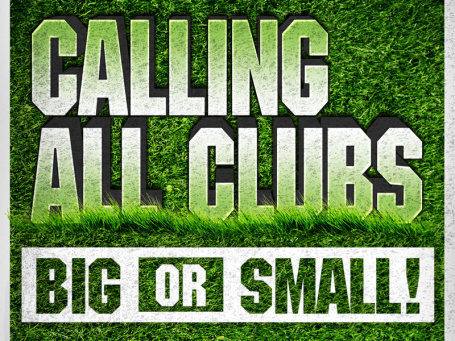 We Proudly Support
Active Life Fitness
Having teamed up with Active Life Fitness 3 years ago, Oxford 152 is excited to be continuing this partnership in 2014.

Oxford 152 offers unique member deals to the Active Life community. Active Life Fitness meets various needs all under the one roof including; child minding, physiotherapy, massage, pilates studio and personal training. If you would like to find out more about joining the Active Life Fitness Community click the below.
Bulimba Fashion Festival 2014
Oxford 152, is the proud Venue Sponsor of the 6th Annual Bulimba Fashion Festival, raising funds the Australian Liver Foundation. Bulimba Fashion Festival was created to showcase fashions from local boutiques and established designers and to promote the local area, held annually the Bulimba Fashion Festival has raised $100,000 over the past 5 years supporting various charities.
Bulimba Festival 2014
Oxford 152, is a proud Bronze Sponsor of the RSL Bulimba Festival, which a community orientated event held annually to raise needed funds to continue the RSL's (Queensland Branch) vital work in veteran, ex-service and currently serving defence communities. At the 3rd Annual Bulimba Festival held in 2013 a crowd of over 100,000 filled Oxford Street to enjoy the tastes, sights and sounds of the festival. The efforts of the RSL QLD Branch saw over 50,000 interactions with people requiring essential support and care in the past year.
Bulimba Marketing
Oxford Street Bulimba Marketing was launched in 2011 as a destination marketing and community engagement boutique agency dedicated to positively promote and dynamically engage the community of Oxford Street Bulimba & Just Off, aka the Bulimba & Hawthorne urban village.

It has been structured to promote the commercial precinct as a triple bottom line - economic, environmental and social - sustainable urban village and as a lifestyle, leisure, business and event destination through various channels. It aims to build awareness and drive locals, intrastate, interstate and international tourists to visit, work, rest, play and live in and around the precinct.
Cannon Hill District Netball Association
Cannon Hill Netball Club was established in 1949 by Bill Cash, a local sporting and community identity. He became the foundation member of both Cannon Hill Stars Netball and Rugby League Clubs and the park was named Bill Cash Memorial Park in his honour.

In 1977 Cannon Hill Stars started the first night netball in Queensland under lights. In 1983 CHDNA was formed to administer night social netball. Cannon Hill Stars continued to administer the junior netball. CHDNA Inc. currently runs a Wednesday night competition involving 37 teams and holds 2 seasons per year.

Players are aged from 14 years to senior level.
Coorparoo Super Kings Masters
The Coorparoo Kings Australian Football Club was founded in 1996 by Craig Dixon and was originally named 'The Treasury Kings'. The club is quickly building a history with excellent on field success, strong social focus and a large network of past players, supporters and new players. This year sees the club expanding into the Masters Queensland Division.
Riverside Rebels Rugby Union Club
Oxford 152 is proud to Sponsor the Riverside Rebels Rugby Union Club. The Riverside Rebels Team broke onto the scene in 2013 with an exciting first season, some highlights for the team included; a 13 match undefeated winning streak, winning the Minor Premiership, playing in the season Grand Final, and their successful Ladies Day Fundraiser supporting Ovarian Cancer by raising $6,000.