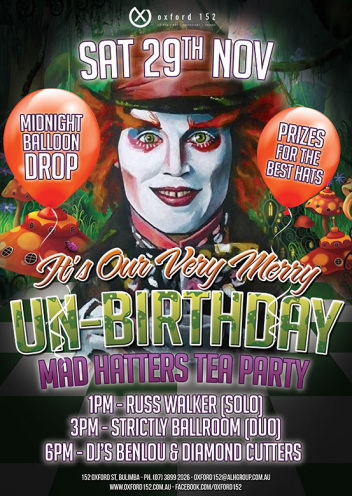 Oxford 152's 126th Birthday
Mad Hatters Tea Party
Hurry, hurry! Don't be late.
Remember the time, remember the date.
The Queen of Hearts invites you to a place like no other, to celebrate Oxford 152's very merry 126th Un- Birthday!
There will be plenty of entertainment and prizes for the Maddest Hatters from 1pm.
This is a FREE event
18+ Only - Photo ID required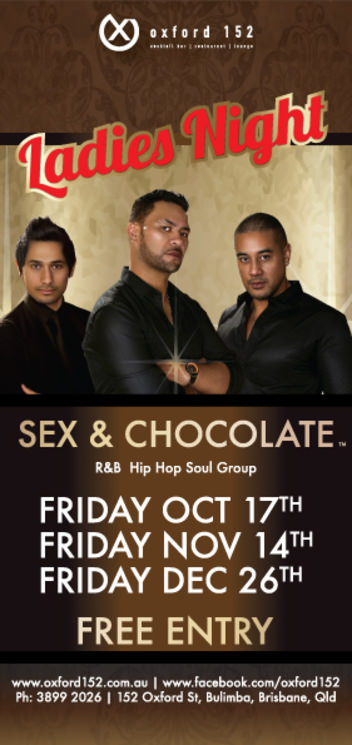 Sex and Chocolate
Soul/ Dance/ R&B Group
Join us for 3 special ladies nights performances by Sex and Chocolate. Smooth harmonies and sharp dance moves are Sex and Chocolate's stock in trade, with musical inspiration drawn from Motown classics, contemporary RnB and timeless soul. Sex and Chocolate have been wowing audiences for the past 16 years with their stunning choreographed shows and incredible vocals.
This is a FREE event
18+ Only - Photo ID required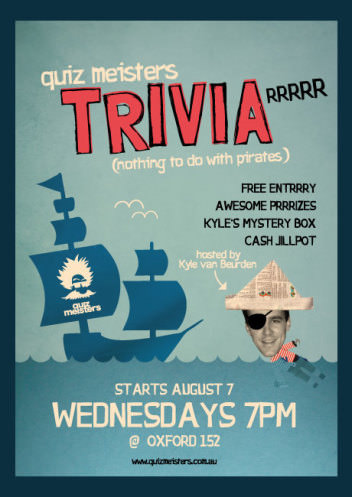 Wednesday Quiz Meister's Trivia
Get down to Oxford 152 on Wednesday nights and shake up your little grey cells!
Our Trivia night is hosted by Kyle Van Beurden
Free entry
Awesome prizes
Kyle's Mystery box
Cash Jillpot
Arrrgh m' hearty's. Who will win some treasure!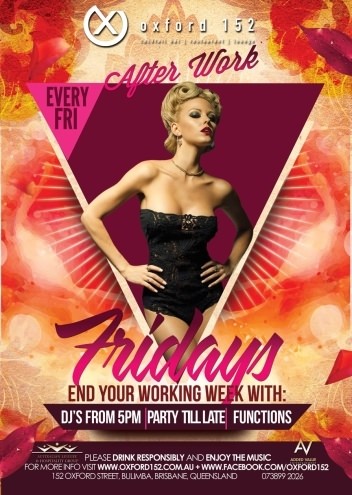 Fridays
Kick off the weekend and unwind at Oxford 152. The party starts early with DJ's from 5pm so come along and let your hair down and celebrate the start of the weekend in style at Oxford 152.
This is a FREE event
18+ Only - Photo ID required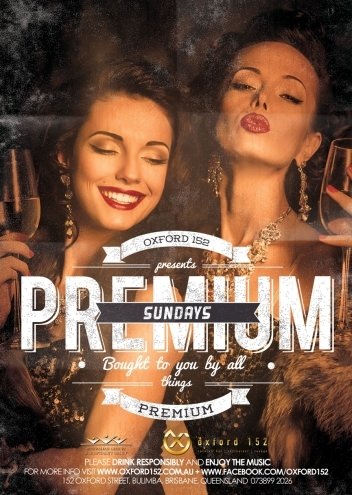 Premium Sundays
Brought to you by all things premium!
Join us Sunday afternoons for all things premium!
Live music from mid afternoon and DJ's until late. Nothing beats a Premium Sunday to end the weekend.
This is a FREE event
18+ Only - Photo ID required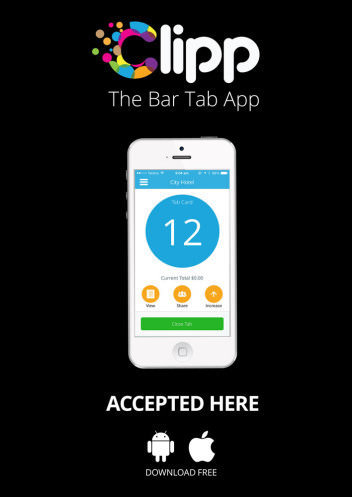 Clipp the Bar Tab App is Now Here
Clipp the Bar Tab App allows you to pay for food and drinks directly from your smartphone.
Simply download the app and connect a credit card to your account.
Set your tab limit and and flash your phone when placing your order.
View all your transactions in real time and when you're ready to leave, simply close the tab from your phone.
Come and give it a go!
See staff for details and conditions.